Used Tractor Tires For Sale On Craigslist
Low Cost & Quality Used Tractor Tires: One of the most important parts of a tractor is the tires that it rests on. Top brands such as BFG, Michelin, BKT, Carlisle, Mitas and Titan help keep heavy duty farm equipment and lawn mowers working properly. Through our affiliation with tire wholesalers and distributors in Phoenix, Arizona and Dallas, Texas; we are able to provide our customers with a source for quality used tractor tires at a fraction of the retail cost.
Used Skidder Tires
Skidder tires are a unique kind of tire used on heavy equipment in the farming, forestry and construction industries. Samson is one of the top makers of skidder agricultural tires.
Top Rear Tractor Tire Brands
Titan Tractor Tires
Mitas Tractor Tires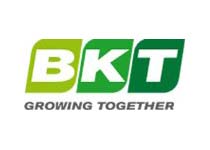 BKT Tractor Tires
Carlisle Tractor Tires