Deutz Tractors For Sale On Craigslist
ABOUT DEUTZ: History & Products
Deutz-Fahr was originally a German tractor manufacturing company founded back at the turn of the 19th century. Deutz-Allis was created when Deutz-Fahr acquired Allis-Chambers. Today bother companies are part of the Italian based tractor maker SAME Deutz-Fahr who along with the Deutz tractors makes, SAME and Lamborghini farming equipment. Deutz makes heavy farming tractors, lawn and garden mowers, as well as other agriculture gear and accessories. This includes but is not limited to, combine harvesters, telescopic handlers, front loaders and other equipment.
Deutz FAHR Tractor Models
Displayed below is the current model lineup of Deutz farming tractors, including horsepower output ranges. Please contact us for pricing details and specs.
Agrolux Farm Tractors
55 - 74 Horsepower
Agrolux Series
85 Horsepower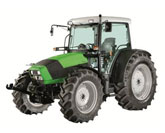 Agrofarm Series
85 - 102 Horsepower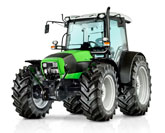 Agrofarm Profiline TTV
109 Horsepower
Agrotrac Series
110 - 150 hp
Agrotron K Series
112 - 127 Horsepower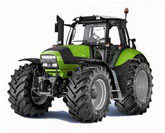 Agrotron M Series
132 - 184 Horsepower
Agrotron TTV Series
165 - 222 hp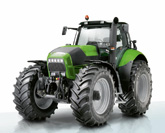 Agrotron X Series
305 Horsepower
Telehandlers
Agrovector Series