Restored Bantam Tractors For Sale On Craigslist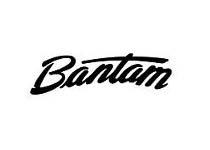 ABOUT BANTAM: History & Tractors
Bantam was a compact lawn and garden tractor manufacturer of the 1950s. Today these tractors are considered antiques and collector's items. The Bantam Lawn tractor was recently popularized by the History channel show American Restoration when a 1954 Bantam tractor was restored.
Bantam Tractor Models
Displayed below are the Bantam garden tractor models for sale. Please contact us for pricing details and specs.
Bantam Model 3000
Vintage Lawn Tractor
Bantam Model 5000
Restored Garden Tractor