Used Tractors For Sale On Craigslist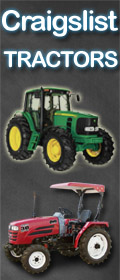 Welcome to the Used Tractor Warehouse!
At Craigslist Tractors we specialize in quality used tractors of all types. This includes farm equipment, lawn and garden mowers as well as pulling and compact tractors. We carry all the top brands from John Deere to Deutz and Kubota with a wide selection and variety to choose from. If you are looking for low prices on top notch used tractor tires or parts we are your source as well.
Let our expert technicians guide you through the right parts you need for repair, replacement or prevent maintenance of your equipment. Feel free to browse through our website to learn more about the products and service we offer, and please contact us with any questions.
Thank you for visiting Craigslist Tractors!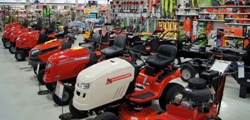 ABOUT US: Location & Service Areas
Located in the heart of St. Louis we serve the states of Missouri, Illinois, Indiana, Kentucky, Tennessee and Arkansas. This includes the major metropolitan areas of Louisville, Springfield, Little Rock, Memphis and Nashville among other surrounding cities. For those seeking smaller lawn tractors and garden mowers we have the ability to ship within the continental United States. Please contact us for more details and to get a free quote.
Tractor Pulling
Power Pulling which encompasses Truck and Tractor pulling is one of the most popular motorsport competitions around the world. Heavily modified tractors pull weights in a unique competition that featured the strength of the equipment and resolve of the operator. See our page on Tractor Pulling for more.
Used Tractor Tires
Through our affiliation with tire wholesalers and distributors in Phoenix, Arizona and Dallas, Texas; we are able to provide our customers with a source for quality used tractor tires at a fraction of the retail cost. Please view our Tractor Tires page for more information.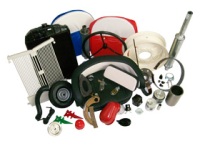 Used & Antique Tractor Parts
Unique and antique tractor parts can be hard to come by. This is especially true for Bantam and other legacy brands. We are constantly buying and selling Tractors and constantly watching Craigslist, eBay and other classifieds for deals on parts, nonfunctioning tractors and other means of obtaining working used parts. Find out more about our parts catalog on our Used Tractor Parts page.
Top Tractor Brands:
Listed below are the top tractor brands based on popularity on the used market. See our brands page for our full list of tractor brands.
Top 10 Tractor Brands
Deutz
John Deere
Kubota
Bantam
David Bradley
Gibson
Honda
Ingersoll
Power King
BCS
Website Disclaimer (Heavy Equipment Sales):
It is the responsibility of the consumer to understand local laws and states statues that govern the purchase, ownership and operation of heavy equipment. It is the obligation of the customer to understand these ordinances along with any changes tp the law. Craigslist Tractors does not accept liability for any physical or monetary damages or injures that should occur from the improper use of heavy equipment along with any legal actions brought against said customer should they not observe the local laws as outlined above. Thank you for your business and for visiting CraigslistTractors.com!